The US Army Contracting Command is conducting market research into requirements for building a Network Operations Center in Iraq, which will include two modular data centers.
The 'Sources Sought' notice, first reported by DCD, has a response date of 15 March. While such a notice is usually the step taken before a Request for Proposal, it states that "the government is under no obligation to award a contract as a result of this announcement."
The notice adds: "The results of this notice will contribute to determining the method of procurement, if a requirement materializes. Based on the responses to this sources sought notice/market research, this requirement may be set-aside for small businesses (in full or in part) or procured through full and open competition. Multiple awards may be made."
Containers in Baghdad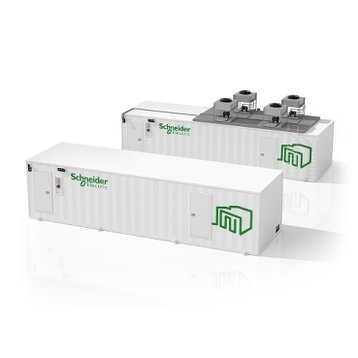 "The Contractor will be responsible for voice, video, data and infrastructure systems within the Ministry of Defense- Iraq areas of responsibility," the document states.
"The contractor will be responsible for providing various operational communications services the communications systems are expected to be designed to operate in harsh austere environments that will need to be available on a continuous 24/7 basis and networked systems actively monitored. Availability of these communications systems is critical to meet the Iraq MOD missions and operations. Performance and scope are in Iraq. Travel and life support must be provided as part of ROM pricing."
The potential NOC would be based in two geographically independent data centers in Baghdad, separated by a distance of "20km or less," one attached document states. The two sites would be connected by pre-existing fiber, but a vendor would be expected to design and install "IP microwave gigabit radio connectivity between the two NOCs to work in parallel with the fiber optics cable option to provide redundancy."
Details on the solution required are scarce, as this is not an actual RFP, but there is one very large caveat - section '011y' of the initial Dual NOC ROM document states: "Provide for a DC Integrated Information Technology Module with the following specifications: Prefabricated DC SmartShelter Container All in One IT Module, 50kW 400V/50Hz, 12 Racks, Fancoil DX, Busway."
This introduces considerable limitations, as the SmartShelter Container is a brand name for Schneider Electric's prefabricated modular data center range. The US army seems unlikely to want to look elsewhere; in a Q&A document, one of the questions asked: "Section 011y, is Rittal data center solutions in approved vendor list?" and a spokesperson answered: "no, please use specifications requested."
The document also appears to seek information on a single storage vendor, replying "No, EMC storage only," to the question "is it approved to propose HPE Storage with equivalent or higher specs instead of EMC storage?"
It is not clear why the vendor-specific stipulations exist. Should a company qualify, "Interested businesses should submit a brief capabilities statement package... demonstrating their ability to provide the products/systems listed in this Sources Sought/Market Survey."