Backed by the Fonds immobiliers de solidarité FTQ, Urbacon Data Center Solutions (UDCS) is set to open two data centers in Canada - in Richmond Hill, Ontario and Montreal, Quebec. The first, DC1, is already fully leased. It is the first of five planned facilities in the Barker Business Park, a digital campus which will be developed incrementally as its customer base increases. The second was announced in 2015 and will be open for business from the beginning of July.
More colo for Canada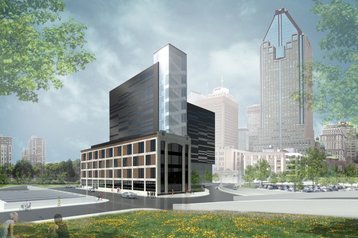 DC1 offers 10MW of power capacity, and is reportedly designed to reach a PUE of 1.1 or less. When completed, the campus could offer up to 500,000 sq ft (46,500 sq m) of space and up to 80MW of power.
The downtown Montreal facility will offer 30MW of capacity.
The digital campus in Richmond Hill will use a patented free air cooling system from KyotoCooling. It involves drawing cold air from outside using a rotating wheel made out of corrugated aluminum that absorbs and then rejects server heat.
This is used in a series with a direct expansion (DX) cooling system, which provides a percentage of cooling when the temperature difference between the air needed to cool the servers and the outside air is lower than five degrees (Fahrenheit).
Data centers for the community 
Fonds immobiliers de solidarité FTQ (Solidarity real estate funds) is an investment fund whose aim is to stimulate Quebec's economy and encourage employment by injecting capital into local businesses. It promotes "sustainable development" for the province, taking social, economic and environmental factors into account.
The second phase of the Richmond Hill campus is reportedly under construction but its launch date has not yet been announced.