Upstack has acquired enterprise technology advisory firm the Monaco Group (TMG) and the network and cloud sourcing business of LinkSource Technologies.
Terms of either deal were not disclosed. These are the first two acquisitions made by consultant and services firm Upstack this year, following a deal-heavy 2022.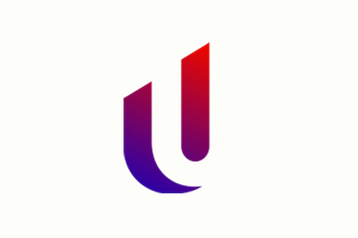 Upstack buys the Monaco Group
Founded in 2009 and based in Boca Raton, Florida, TMG helps enterprises manage their technology stacks. TMG founder and CEO Joe Monaco will join Upstack as partner and managing director.
"As a longtime telecom sales leader, Joe Monaco saw a gap in the market for providing large enterprises with unbiased advocacy and consistent support with technology sourcing and management," said Upstack founder and CEO Christopher Trapp. "The Monaco Group has filled that gap, becoming one of the country's largest and fastest-growing technology advisory firms. We're thrilled to welcome Joe and the TMG team to the Upstack family."
Monaco added: "Upstack is well positioned in the market to deliver on customer experience. They have proven leadership and expertise from more than 25 partner acquisitions, which drives project management, implementation, account management, and support. That means the TMG team can focus more on advising our enterprise customers on strategic technology investments."
Upstack buys LinkSource
Founded in 1998 and based in Roseville, California, LinkSource provides consultancy around telecom, cloud, and hardware procurement & management, providing network and cloud sourcing as well as managed services such as telecom expense management (TEM), mobility management, vendor management, and bid management.
As part of the deal, Upstack has formed a strategic partnership with LinkSource's technology hardware sourcing business.
LinkSource CEO and founder Curt Lewis and president Jason Newbold will remain invested owners in LinkSource Technologies and continue to grow the hardware sourcing business as LinkSource Systems. LinkSource VP of client services & operations Kelley Moore and VP of sales Frank Mastro, as well as other team members, will also join Upstack.
"Curt and Jason have built LinkSource into a unique and impactful technology management business that combines a traditional commissioned agency with a direct-billed managed services provider," said Upstack's Trapp. "The combination has earned loyal customers among some of the most well-known enterprise brands. We're excited to bring those capabilities and customers under the Upstack umbrella."
Newbold added: "We're excited about our partnership with Upstack, which has the wherewithal to help LinkSource Technologies in its next phase of growth. Upstack has the resources to serve the growing needs of our global customers as well as provide greater career opportunities for our employees."
Upstack launched in 2017 with the idea to enable customers to find colocation space through a single source by aggregating and comparing multiple providers' offerings. The company secured $50 million in equity investment from Berkshire Partners last year, followed by $100 million in financing from MidCap Financial and Morgan Stanley Private Credit.
Upstack operates a global database to help customers find available data center space, network capacity, and other services. These deals mark the company's first in 2023, after 11 acquisitions in 2022 and at least eight in 2021.