A data center occupied by Unite Private Networks (UPN) has been sold in New Mexico.
Five 9s Digital recently said it advised a 'digital infrastructure investment group' on the acquisition of a multi-tenant data center located in Albuquerque, New Mexico.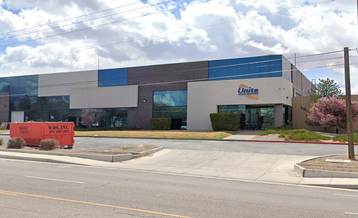 The fully-leased data center is 41,000 sq ft and anchored by UPN, which provides fiber solutions across the US. Sale documents show that AdaptHealth and Pacific Office Automation are also tenants at the site. Terms of the deal, including buyer and seller, were not disclosed.
According to its website, UPN operates a New Mexico data center at 3830 Singer Blvd NE in Albuquerque that measures around 41,000 sq ft (3,800 sqm). It also has a presence in Big Byte, H5, Cyxtera, and Oso Grande facilities in the city.
According to Loopnet, the single-story 3830 Singer sits on 3.38-acres and was built in 1987. The site was previously a Level 3 facility; Unite acquired Level 3 metro network assets in Albuquerque from CenturyLink in 2018.
A cached Colliers listing from last year suggests the property was previously on the market for around $7 million.