A data center to support research in the fields of health care and alleviation of poverty will be constructed by the University of Kentucky, with the backing of the National Science Foundation (NSF).
The NSF will provide a $300,000 grant to support the Kentucky Research Data Center (KRDC) project, while the University will commit more than $1 million to construction of the facility. The KRDC will join a network of 24 academic research data centers in the USA when it is completed.
Theproject also establishes a data sharing agreement between the state's Bureau of the Census and the University. Inaugural consortium partners of the KRDC include Indiana University, Ohio State University, University of Cincinnati and University of Louisville.
Lisa Cassis, the University's vice president for research, said: "This center will enable researchers at University of Kentucky and in surrounding regions to have an immense economic, social and health-related impact by providing restricted access to data through a partnership with the Bureau of the Census."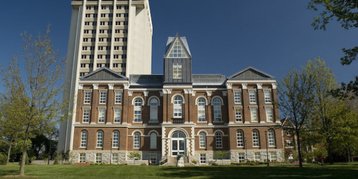 Better able to collaborate
Jim Ziliak, founding director of the Center for Poverty Research at the University, will serve as the executive director of the KRDC. He was principal investigator on the NSF grant proposal to establish the data center.
Ziliak said the project is unique because it provides access to federal data, such as where a person lives, which is generally restricted due to privacy concerns, the Lexington Herald Leader newspaper reports.
He cited the example of a researcher wanting to study the outcomes of the Shaping Our Appalachian Region (SOAR) initiative, a working group set up to improve the economy of Eastern Kentucky after the collapse of its coal industry. Using the new facility, the researcher would be able to compare people living in different counties without compromising confidentiality.
"It really opens up the possibility of more multidisciplinary research," Ziliak said. Researchers working in areas such as public health, education, medicine, sociology and economics will be better able to collaborate.
"In addition, it gives us the ability to work more seamlessly with other leading universities in our region to conduct cutting-edge and policy relevant translational research in the social and health sciences."
Funding for KRDC comes from NSF's Sociology, Economics, Geography and Spatial Sciences, and the Methodology, Measurement, and Statistics programs, as well as from the University of Kentucky's Office of the Vice President for Research, the Office of the Provost and several colleges.
The KRDC will be housed in the University's newly renovated Gatton College of Business and Economics building.