The UK's University of Bath has launched a new cloud-based supercomputer.
The new Nimbus system is hosted entirely in Microsoft's Azure cloud, having now retired its previous on-premise system.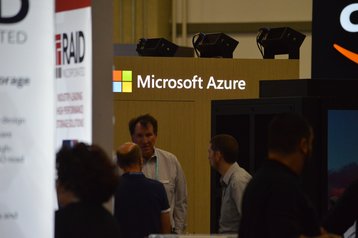 The university said it is the first UK university to move all possible HPC (high-performance computing) workloads into the cloud.
The education institution didn't outline the performance capabilities of the new system but said Nimbus can be scaled to offer computing power as it is needed. A previous HPCwire report suggested it contains a mix of HB-series, HBv2-series, and HBv3-series nodes, which contain between 16 and 120 AMD CPUs per node; HC-series nodes, which contain 44 Intel CPUs per node; Fsv2-series nodes, which contain between two and 72 Intel CPUs per node; and NCv3-series and NDv2-series nodes, which contain between one and eight Nvidia Tesla V100 GPUs per node.
Professor Ian White, Vice-Chancellor and President of the University of Bath, said: "Our new Nimbus research computing infrastructure opens up many new possibilities for innovation and represents a major step forward for our research capabilities.
"This access to huge computational power will be an important tool in our armory as we seek to achieve our ambitious research goals and tackle major societal challenges in areas such as energy, transport, public health, and sustainable living."
University academics have already used the system to advance research into lifesaving medical devices, and new materials for batteries, and to optimize important machine-learning algorithms. During tests, Bath researchers found that Nimbus allows them to complete research that would typically take three years in just three months.
As well as research, Nimbus has allowed several University of Bath courses that involve computer science and mathematics, to be fully migrated to the cloud.
The system is named after the nimbus cloud formation and previously known as Janus. The new cloud system replaces Balena, a supercomputer commissioned in 2015. It contained 96 Intel Ivy Bridge nodes and 17 Intel Skylake nodes and was capable of 63.2 peak teraflops of computing power.
The university retains some on-site clusters for 'software applications that can't run in the cloud'. Bath still retains the Anatra ( high throughput computing) HTC cluster featuring 48 Cores of AMD Milan processors, and is a part owner of the Cray XC50 GW4 Isambard supercomputer alongside the Universities of Bristol, Cardiff, and Exeter and the Met Office where it is hosted.
As on-premise supercomputers see their power demands increase, some companies and public sector groups are increasingly looking to use cloud-based systems to simplify deployment and operations and offer additional scale.
Microsoft currently has five Azure-based supercomputers in the top 50 of the Top500 list of most powerful supercomputers across facilities in the US and Europe. The 39.53 petaflops max Voyager-EUS2 system ranked number 10 when it debuted in November 2021.
The Met Office is also deploying an Azure-based supercomputing cluster, but is basing its environment on several HPE-Cray systems that will sit within Microsoft facilities and connect to the Azure cloud.
Last year, YellowDog created a distributed supercomputer on AWS, pulling together 3.2m vCPUs (virtual CPUs) for seven hours to analyze and screen 337 potential medical compounds for OMass Therapeutics. The effort won the temporary machine the 136th spot in the Top500, managing a performance of 1.93 petaflops.