Billionaire Robert Tsao has pledged to spend $33 million training and arming Taiwanese citizens in case of invasion by China.
Tsao founded United Microelectronics Corp., the second largest contract chipmaker in the world, but is no longer actively involved in the company. Last month he said he would donate a separate $100 million to Taiwan's defense department.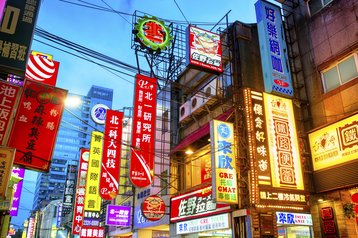 The move is a drastic change for Tsao, who gave up his Taiwanese citizenship in anger at a government investigation into UMC for investing in a Chinese business back in 2011.
At a press conference attended by Taiwan News, Tsao said that he had renounced his Singaporean citizenship for Taiwanese citizenship, and would stay in the country to help defend it.
He called the Hong Kong democracy movement a "wake-up call," claiming that the crackdown on citizens there proved that China could not be trusted.
He added: "I am excited about regaining my Taiwanese citizenship and want to stand with my fellow countrymen to fight against the invasion from the Chinese Communist Party (CCP) and to safeguard Taiwan, making Taiwan a 'land of the free and the home of the brave.'"
Of the $33 million, $20m will be spent on tactical training for three million civilians over three years, carried out by the private military training organization Kuma Academy (also known as Black Bear Academy). $13m will be used to train more than 300,000 civilian sharpshooters.
Taiwan has around 88,000 active-duty troops, and some 1.5 million reservists that have completed a four-month mandatory national service at some point in their life.
China has long claimed the island is a breakaway province, and refused to accept it as a sovereign democratic state. Tensions have risen considerably since US Speaker of the House Nancy Pelosi visited Taiwan in early August, sparking live-fire drills by Chinese forces around the country.
This week Taiwan vowed to counterattack without exception should Chinese forces enter its territory.
The growing hostility has drawn attention to Taiwan's outsized impact on the semiconductor industry - with the island home to both UMC and the world's largest chip manufacturer TSMC.
Last month, the chairman of TSMC said that an invasion of Taiwan would render its fabs inoperable and "cause great economic turmoil in China."