Brazilian telco Um Telecom is to build a new data center in Recife in the northeastern state of Pernambuco.
The company announced this month it will invest R$40 million (US$7.6m) in constructing a data center in the Technological Park of Electronics and Associated Technologies of Pernambuco (Parqtel). The company will be aiming for Tier III certification, the first for a facility in the area.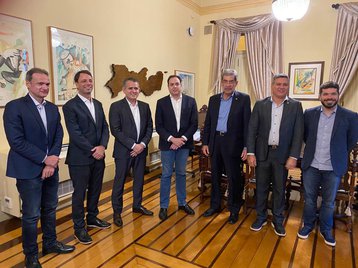 The works of the first stage begin this year, with the start of the operation scheduled for the end of 2023. A total of R$150 million (US$28m) will be invested over three development phases over a period of 10 years. The planned site occupies a total of 13,000 sqm (140,000 sq ft) and is located in the Curado area of the city.
"Um Telecom's data center will transform Pernambuco into a data hub for the region, since Recife is strategically well located in relation to the Northeast. We will bring digital content and services closer to the user by changing the way data is distributed in the Northeast," said Rui Gomes, CEO of Um Telecom.
Founded in 2010, Um Telecom is headquartered in Recife and has more than 16,000km of optical fiber installed throughout the Northeast region. Earlier this year the company announced plans to develop a solar park to power its operations.
Um Telecom's COO, Daniel Gomes, added: "Pernambuco already plays an important role in the logistics of the Northeast region through an airline hub, distribution centers of companies in the retail segment, as well as carriers. Based on this new equipment, the State will also exercise its vocation for digital infrastructure, through the distribution of content throughout the region using Recife as a center."
A version of this story appeared on our Brazilian edition.
More in Construction & Site Selection