British hosting and colocation specialist Pulsant has announced the acquisition of infrastructure provider Onyx Group and the appointment of Mike Tobin OBE as its new chairman.
The purchase of Onyx adds five data centers to Pulsant's roster, and will increase its total number of customers to 4,000.
After the deal closes, Pulsant will operate a total of 15 data centers in the UK, delivering cloud, colocation, remote and on-premise IT services.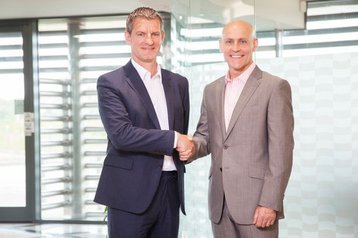 Acquisition strategy
Pulsant was established in 2010, after Bridgepoint Development Capital bought IT service provider Lumison, and then expanded rapidly  through acquisition. The company changed hands again in June 2014, when it was sold to Oak Hill Capital Partners.
Meanwhile Onyx Group was established as an Internet Service Provider in 1994, and gradually expanded into managed services and cloud computing.
"Bringing Onyx and its capabilities into Pulsant is the latest step in our targeted acquisition strategy," said Pulsant's chief executive officer Mark Howling.
"The acquisition increases the scale of our business and the breadth of services we can offer, which is crucial as multi-cloud environments become more complex and more important."
Neil Stephenson, Onyx's chief executive officer, said: "Both businesses have complementary capabilities and locations, and this acquisition enables the enlarged business to offer a stronger, broader range of services to our joint customers."
Tobin, Pulsant's newly appointed chairman, arrives with 13 years of experience as chief executive at Telecity, the infrastructure provider acquired in January by European industry giant Equinix. While in this role, he oversaw market cap growth from £436 million to £1.6 billion. Telecity shares slipped by more than seven percent on news of his departure.
However, Tobin also attracted attention for his idiosyncratic leadership style, the Daily Mail reports. He once arranged for colleagues to be kidnapped and interrogated by "Kalashnikov-wielding members of the KGB" as preparation for handling questioning by journalists, according to the 2014 book, Forget Strategy. Get Results.
During a company merger Tobin allegedly made the combined management team swim with sharks, and on a separate occasion sent company employees to complete a test run of the Lillehammer bobsled track.
"Mike has an excellent reputation in the industry, a broad understanding of the datacentre and cloud markets and experience of growing businesses in the UK and overseas. I am delighted that he has agreed to become our chairman, which is a significant signal of Pulsant's quality and ambitions," Howling said.
Pieter Knook, Pulsant's current chairman, will continue to serve on the board as deputy chairman.
Onyx Group's management team will stay in place, said Matt Lovell, Pulsant's chief technical officer.
A previous version of this story incorrectly stated that Pulsant acquired Onyx, a subsidiary of American infrastructure specialist Smiths Interconnect.