EE has extended its coverage of 4G services to more than 1,500 rural communities across the UK.
It comes as part of EE's commitment to the Shared Rural Network (SRN) program, with Loch Ness in the Scottish Highlands amongst the latest to receive the 4G boost.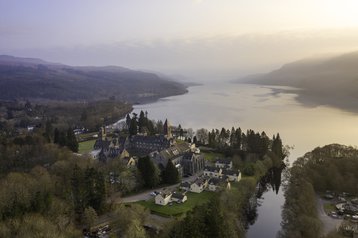 The SRN is a shared £1 billion ($1.24bn) agreement between the UK's four main mobile operators: EE, Vodafone, O2, and Three, to boost mobile coverage to rural parts of the country, with the quartet all investing in a network of new and existing phone masts.
Since signing the SRN deal in March 2020, EE claims to have delivered more than 2,000 square miles of additional 4G connectivity to rural areas across each of the four UK nations.
The operator has previously boasted that its 4G coverage reaches 99 percent of the population.
"Today marks a major achievement for the Shared Rural Network, with EE becoming the first operator to bring 4G to a further 1,500 remote locations across the UK," said Philip Jansen, chief executive of BT Group, the parent company of EE.
"From farming and fishing to hospitality and tourism, Britain's countryside communities are vital to the success of the wider economy and BT Group's huge investment into our mobile network infrastructure is delivering the connectivity boost local people and businesses need."
EE notes that because of its part in the SRN, customers in rural areas have used these upgrades to download more than 30TB of data so far.
Its continued 4G push comes a couple of months after the telco switched on its 5G network on parts of the London Underground.