UK mobile operator EE has deployed its 5G network to parts of the London Underground.
The deployment of the service has been carried out in partnership with BAI Communications, the firm which holds a 20-year concession deal with Transport for London (TfL) to deliver full mobile Internet coverage within every station and tunnel.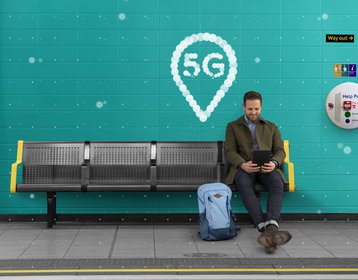 EE's 5G service has been switched on at three tube stations initially, in Archway and Tufnell Park on the Northern line, plus Notting Hill Gate on the Central line.
It comes just a few weeks after EE deployed its 4G network to the eastern half of the Jubilee Line, plus the three previously mentioned train stations.
The rollout of the coverage was also supported by Nokia, which is providing and installing its equipment which includes its AirScale radio access portfolio, powered by its ReefShark System-on-Chip (SoC).
EE confirmed that its 4G and 5G services will extend across the London Underground throughout the year.
BT chief networks officer Greg McCall has labeled the rollout a "transformative project for the city."
"It's also a further demonstration of our ambition to deliver 5G connectivity anywhere in the UK by 2028, as we continue to make great progress in our efforts to build an unbeatable 5G network," he said.
Last year it was confirmed that BT Wholesale is providing data center space to support BAI Communications' deployment of mobile coverage on the London Underground.