The UK's Competition and Markets Authority (CMA) has given regulatory approval to Broadcom's proposed acquisition of virtualization pioneer VMware.
The CMA, which earlier provisionally approved the purchase, said that there are no competitive grounds to prevent the deal going ahead.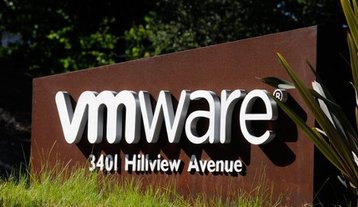 "Even if the UK market represents a small proportion of total sales in a merger, the CMA's job is to scrutinize deals like this thoroughly to ensure they don't harm competition in the UK," said Richard Feasey, chair of the independent panel overseeing phase 2 of the CMA's inquiry into the VMware-Broadcom merger.
"In this case, having carefully considered the evidence and found no competition concerns, we have concluded the deal can go ahead."
The CMA originally raised concerns back in March that the deal could drive up costs of acquiring servers and server components in the UK, but ultimately closed its probe ahead of schedule.
Semiconductor giant Broadcom now expects the deal to close by 30 October 2023 as it "continues to work constructively with regulators in other jurisdictions and is in the advanced stages of the process towards obtaining the remaining required regulatory approvals."
The company said in a statement: "Broadcom is confirmed that the combination with VMware will enhance competition in the cloud and benefit enterprise customers by giving them more choice and control over where they locate their workloads."