The UK's Birmingham City Council has agreed to spend £46.5 million ($58.7m) to rectify the severe problems it has been experiencing with implementing its Oracle Cloud system for finance and HR operations.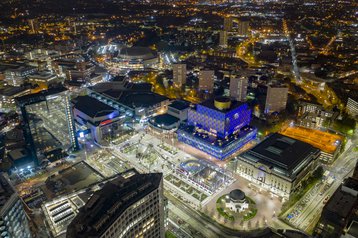 This will bring the total cost of implementation up to around £100 million ($126.2m), UKAuthority reports.
Birmingham has experienced a series of issues with migrating to Oracle Cloud. The original launch date of the system was December 2020, then postponed to April 2022, a deadline that was also missed.
These delays have been significantly costly, first seeing the budget for the project rise from £19 million ($24m) to £38 million ($48m), and now having more than doubled that.
With the council having approved another significant chunk of money, the plan is to first fix the "urgent" issues to ensure the delivery of the council's legal and policy obligations; then to optimize the original plan for the system.
The issues currently being experienced with the Oracle Cloud system include incoming and outgoing payments failing to run automatically, meaning they are instead being handled manually which has led to a hefty backlog - Birmingham has yet to formally close its accounts for 2022-23.
There have also been issues with recruitment, data management, and monitoring processes for Disclosure and Barring Service (DBS) checks. These are again being handled manually, but given that the requirement for a DBS check is frequently due to working with vulnerable individuals and children, the importance of keeping these up to date cannot be understated.
Councillor Brigid Jones, the cabinet member for finance and resources, said: "It is never easy when implementing a new IT system for an organization of our size and scale – but there are lessons to be learned from what has happened and I am determined that the council will learn from this.
"Most important of all right now is the need to work at pace to resolve the issues we are facing and to be open and transparent about what they are. The focus of the council leadership on this will be relentless in the weeks and months ahead."
While the council said that the "full extent of the issues was only uncovered by senior officers and councilors in April of this year," in November 2022, BirminghamLive reported that several disabled people had been left in debt as a result of the IT issues.
The ongoing IT issues prevented direct debits from being paid, and those with disabilities affecting their ability to budget and make financial decisions for themselves were now in debt having thought they had paid their bills already.
The local authority told BirminghamLive at the time that there had been a "number of technical issues" with its new system, and that these were "not unusual" during large IT changes.