Turkish telecoms operator Turkcell has said that around 10 percent of the infrastructure it operates in Ukraine has been disabled as a result of Russia's invasion.
The company, which is one of three main operators in Ukraine, said that its central network remains undamaged and operational.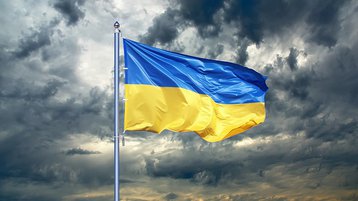 Operating under the brand name Lifecell in Ukraine, the company said in a stock exchange statement that around 10 percent of its 9,000 base stations in Ukraine were disabled. But, it added, there were no casualties among its employees.
Strangely, in a country at war, 45 percent of the company's retail stores remain open. Turkcell says this is because Russia has so far failed to take any major cities in Ukraine.
Turkcell said that it had established backup data centers in Lviv, the largest city in western Ukraine, and neighboring nations.
Turkcell's operations in Ukraine comprised 7.8 percent of its 35.9 billion Turkish lira ($2.42 billion) revenue in 2021.
LetterOne, the investment fund controlled by Russian billionaire Mikhail Fridman, owns almost 20 percent of Turkcell. Following the Russian invasion of Ukraine, the European Union sanctioned Fridman.