Hosting and colocation company UKFast is to spend £2.3 million ($2.8m) on upgrading its Manchester data center complex, primarily to improve security.
UKFast says that the investment will bring the 30,000 sq ft facility up to a standard equivalent to IL4, and will be designed in line with List-X standards. The company hopes this will allow it to work with government, financial services, international telecoms and utilities clientèle.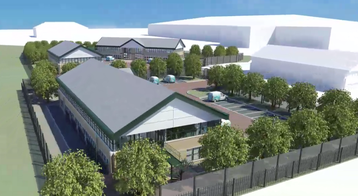 Who needs London?
"This investment is a massive feather in the cap for Manchester," CEO Lawrence Jones said.
"Previously, firms had to collocate their hardware in London if they wanted this level of infrastructure. Right now, UKFast is doing more to future-proof IT infrastructure in the North West than any other provider."
He added: "We are continuing to extend our high-security, affordable offering to the British government. There's a consensus that the government should be hosting its infrastructure in Britain with British companies."
In November, the government issued its Autumn Statement, which included a £1bn pledge to invest in the nation's digital infrastructure. 
"The commitment from the government is a step in the right direction, although we'd like to see heavier investment in digital across the UK," Jones said.
"We're taking it on ourselves to deliver the latest infrastructure for the tech community, making the choice for the government an easy one."
UKFast said that it has a current revenue run-rate (annual revenue extrapolated from a shorter period of time) of £43.4m.