British hosting provider UKFast has acquired Secure Information Assurance (S-IA), as it looks to boost its chances of getting lucrative government contracts.
S-IA specializes in cyber security for the public sector, and is fully certified to handle sensitive official documents. Its customers include the UK Ministry of Defence, the Cabinet Office and Her Majesty's Revenue and Customs (HMRC).
"It's a business that's very much on the rise and the deal was an extremely competitive process, but the S-IA management team sees the clear advantage of partnering with UKFast, seeing the instant scalability of our eCloud platform as the perfect offering for the government," said Lawrence Jones, CEO of UKFast.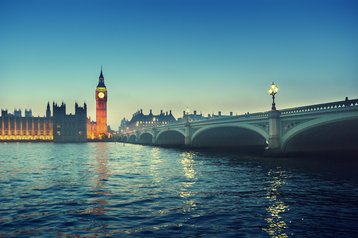 Less anarchy in the UK
UKFast is the UK's largest privately-owned hosting provider. The company owns and operates a large data center campus in Manchester, offering 30,000 square feet of white space.
S-IA was established in 2003 to offer hosting for the UK Cabinet Office, and is focused exclusively on government and public sector services.
The acquisition will give UKFast access to Business Impact Level 3 (IL3), Business Impact Level 4 (IL4) and Official-Sensitive accreditations as well as the UK's highest security rated hosting, known as 'List-X'.
"The conversation started when we went to UKFast to look at their data center facilities," said Martin Knapp, CEO of S-IA.
"We initially planned to host our cloud with UKFast, but we were so impressed that we started a conversation about becoming partners and that quickly became a conversation about Lawrence buying the business."
UKFast is clearly aiming for a larger share of £1.69 billion ($2.1bn) currently spent through the government procurement framework: earlier this month, the company announced it would invest £2.3 million ($2.8m) in security upgrades in Manchester, in order to bring the facility up to a standard equivalent to IL4, and in line with List-X standards.
"We're bolting on a new level of expertise and technical capability to UKFast's existing product range, and combined with our exclusively UK-based data centres and best of British service, it's an offering that other large providers dealing with the public sector simply can't match," Jones said.