A consortium of UK universities is seeking vendors for an upcoming data center contract.
Seven of the UK's Higher Education purchasing consortia (UKUPC), led by the North Eastern Universities Purchasing Consortium (NEUPC), posted a tender this month seeking interested parties for a new data center framework.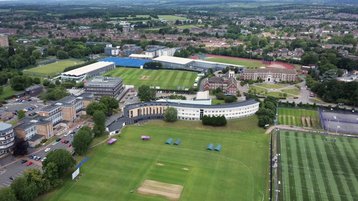 The contract is set to run from January 2024 to January 2027 and is valued at up to £20 million.
The purpose of the Framework Agreement will be to provide institutions and participating Consortia members with a framework for the supply, installation, and management of data center management equipment and infrastructure.
Products in scope include Uninterrupted Power Supplies (UPS), cooling equipment, generators, gas & fire suppression systems, and power distribution units (PDUs). Services under the framework include supply, installation, management & monitoring, and maintenance & disposal of data center equipment and infrastructure, data center design and consultancy
The framework also includes the provision of modular and mobile data center infrastructure, Edge/micro data center infrastructure, and infrastructure part of modular or prefab units.
NEUPC said it intends to award up to the seven top-ranked bidders to the framework.
The eight UKUPCs were established to deliver and manage a range of collaborative framework agreements for the higher education sector. They are owned by their members, which include dozens of UK universities.
The previous iteration of the HE Framework for Supply, Installation, and Management of Data Centre Management Equipment and Infrastructure runs from January 2020 to January 2024. Vendors on that contract included 2BM, Advanced Power Technology, Keysource, Workspace Technology, FEL Group, Sudlows, and Upnorth Engineering Services Ltd.