The UK government has announced £88 million ($109m) in funding for 19 projects to demonstrate the potential of open radio access networks (Open RAN) to enable better mobile services.
The UK government's Department for Science, Innovation, and Technology (DSIT), said that that sporting venues and tourism hotspots across the country will see trials of new mobile technology supported by Open RAN networks.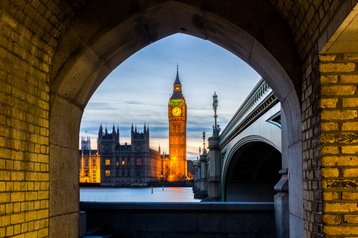 Projects across the UK will be supported through the funding, including in Glasgow, Cambridge, Liverpool, Bath, and the City of London.
Funding has been awarded to the 19 projects through the Open Networks Ecosystem (ONE) Competition, which is aimed at showcasing the reliability and feasibility of Open Radio Access Network (RAN) technologies and their role in delivering resilient and future-proofed connectivity to UK citizens and businesses. 
Open RAN allows for a new breed of telecoms kit that allows providers to 'mix and match' solutions from multiple vendors, which is impossible under the current proprietary network setups.
In the UK, Vodafone has been one of the biggest advocates of the technology, and last month commenced deployment and installation of Open RAN equipment in 2,500 sites across Wales and the Southwest of England.
The technology will be used to replace legacy Huawei technology, as Vodafone works towards government deadlines to remove all "high-risk vendor" (HRV) technology from the Radio Access Network.
EE, Virgin Media O2, and Three UK have also talked up the potential of Open RAN.
The UK government has set the four mobile network operators a target: 35 percent of mobile network traffic should pass through Open RAN by the end of the decade.
"Whether you're in a busy city center or a rural village, a fast and reliable mobile connection is vital to staying in touch, accessing services, and doing business," said Minister for Data and Digital Infrastructure Sir John Whittingdale.
"In order to secure that, we need to embrace a diverse and secure range of technology that will underpin the network.
"The projects we're backing today with £88 million in government research and development investment will use innovative Open RAN solutions to make our mobile networks more adaptable and resilient, with future-proofed technology to support bringing lightning-fast connections across the country for many years to come."
The projects will run until March 2025, confirmed the government.
ARIANE (Accelerating RAN Intelligence Across Network Ecosystems) is one of the competition winners.
The project is a collaboration between Telecom Infra Project, BT, Accenture UK Limited, Amdocs UK Limited, Arqit UK Limited, HCL Technologies UK Limited, Reply UK Limited trading as Net Reply UK, Viavi Solutions UK Limited, VMWare UK Limited, and Adtran (non-funded).
This particular project aims to test, under carrier-grade conditions, the impact on an Open RAN network of multiple apps running individually and concurrentlyover a network with multiple RAN intelligence controllers (RICs).
Elsewhere, a consortium led by VMO2 called 5G MoDE (HDD on wheels) is aiming to develop and demonstrate the effectiveness of the 5G MoDE concept in real-world scenarios.
The full list of competition winners can be read here.