Hitachi Data Systems and partner, XMA, have just provided a complete infrastructure solution for Lancaster University that covers storage attached networking (SAN), network attached storage (NAS) and backup environments. Together, they helped the research-led institution to face data demands that were predicted to increase from 300TB to 4PB within five years due to new UK government policies.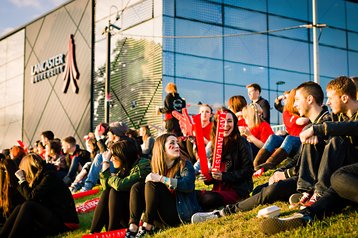 Lancaster University is a research-led institution with global ambitions. The university required a robust and scalable storage and backup solution to support its business applications and research efforts for at least the next five years.
The existing NAS environment from EMC was approaching full capacity, unable to continue supporting the growing data demands.  The existing EMC backup hardware had also reached end of life and the backup window and tape quantity was stretched to its limits.
Recent changes in government policy mean that the university is now mandated to retain research data for up to 10 years. Lancaster University needed a single vendor to manage its entire storage estate, including SAN, NAS and backup environments, with the ability to manage a predicted increase of research, personal and departmental data from about 300TB to 4PB over the next 3 to 4 years.
A key requirement - ease of use
A key requirement for the university was ease of use for its 30,000 students and staff. With this number growing every year and presenting ongoing management challenges, Lancaster University required a solution that would accommodate a 25 percent year-on-year increase in storage capacity, concurrent connections, and total I/Os to support their virtual server infrastructure.
With approximately 90 percent of the infrastructure virtualized, it was important that any new solution was able to support and be supported by Microsoft Hyper-V and VMware vSphere environments that were already in place. Another consideration was expertise in disaster recovery and backup as the solution needed to support failovers and provide resilience between two data center locations.
Dr. Matthew Storey, systems technical coordinator, Lancaster University said: "We had come to a natural end with our existing infrastructure and wanted to be much more forward-thinking in how we approach data. Hitachi Data Systems came to us with a proposition that not only simplified and optimized our IT, but also delivered a platform that gives our students the ability to go deep into the archives and collaborate much more effectively than before."
"Our new infrastructure holds even more capabilities which we're still actively looking to exploit, particularly concerning unlocking research insights from the data we hold as an organization."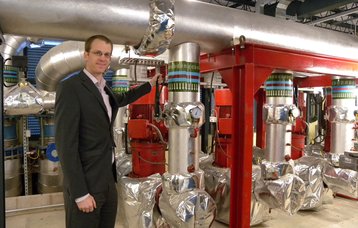 National Server and Storage Agreement framework
Hitachi Data Systems along with partner, XMA, utilized the National Server and Storage Agreement framework to provide a solution for Lancaster University that covered SAN, NAS and backup environments. Migration was completed in two phases, and two separate NAS platforms were proposed for each main data type: user and research data.
For research data, concurrent users, number of open files, and edits to files are retained for decades with a multiple petabyte capacity. User data is only retained for a few years and has a maximum capacity in the hundreds of terabytes.
Cost efficiencies
For cost efficiency, Lancaster University's user data is now stored in Hitachi NAS Platform (HNAS) with intelligent tiering based on access frequency. To ensure scalability and reliability, research data is stored in a virtualized Hitachi Content Platform (HCP). To provide a high-performance gateway and ensure fast file retrieval and additions, research data is presented via HNAS to users with Hitachi Data Ingestor (HDI) across the two data center locations.
With the university's current environment almost completely virtualized, the optimal solution was to consolidate all data into the virtualized HUS VM, a cost-effective approach that delivered flexibility and scalability.