UK Chancellor of the Exchequer Philip Hammond has announced that the country will spend £1.9 billion ($2.33bn) on its National Cyber Security Strategy over the next five years, double that of the previous period.
Back in late 2015, the Government revealed the figure, but this latest move serves as confirmation and clarification after the vote to leave Europe and the subsequent change of government leaders, including the Chancellor of the Exchequer, impacted the UK's national plans.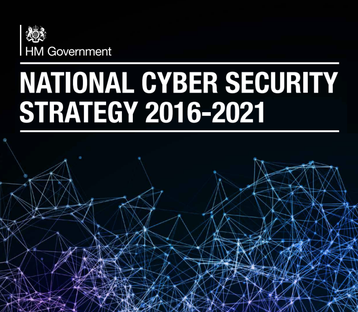 Cyber War
Hammond called the UK "an acknowledged global leader in cyber security," but said that "we must now keep up with the scale and pace of the threats we face," requiring a greater investment.
He added: "Our new strategy, underpinned by £1.9 billion of support over five years and excellent partnerships with industry and academia, will allow us to take even greater steps to defend ourselves in cyberspace and to strike back when we are attacked."
The ability to retaliate against state actors was a key theme of his announcement, with the Chancellor continuing: "If we do not have the ability to respond in cyberspace to an attack which takes down our power network – leaving us in darkness or hits our air traffic control system grounding our planes – we would be left with the impossible choice of turning the other cheek, ignoring the devastating consequences, or resorting to a military response.
"That is a choice we do not want to face and a choice we do not want to leave as a legacy to our successors.'"
The statements come after increasing tension between western states and Russia over allegations of an ongoing cyberwar, primarily surrounding the US presidential election.
Speaking this week to The Guardian, MI5's Andrew Parker said: "[Russia] is using its whole range of state organs and powers to push its foreign policy abroad in increasingly aggressive ways – involving propaganda, espionage, subversion and cyber-attacks. Russia is at work across Europe and in the UK today. It is MI5's job to get in the way of that."
Kremlin spokesman Dmitry Peskov commented: "Until someone produces proof, we will consider those statements unfounded and groundless."
Last month, the US formally accused Russia of engaging in cyber attacks against the Democratic Party as part of a concerted effort to affect the US election. The US said in a statement: "We believe, based on the scope and sensitivity of these efforts, that only Russia's senior-most officials could have authorized these activities." 
Democratic National Committee servers were compromised by hackers, as were the emails of Chairman of the 2016 Hillary Clinton presidential campaign John Podesta, with fingers pointing at Russian teams APT 29 and APT 28 as being behind the attacks.
It is possible that we are already seeing the results of retaliatory action for Russia's supposed hacks. In October, NBC reported intelligence sources that said that "the CIA has been asked to deliver options to the White House for a wide-ranging "clandestine" cyber operation designed to harass and "embarrass" the Kremlin leadership."
Speaking on the record, Vice President Joe Biden told Meet the Press that "we're sending a message… [that] will be at the time of our choosing, and under the circumstances that will have the greatest impact." He added, when asked whether the American public will know when and if a message was sent: "Hope not."
Not long after, emails purporting to be from influential Putin-adviser Vladislav Surkov were leaked online, with some speculating the CIA were behind the hack. Considering the nature of cyber war and proxy warfare, the attacker remains unconfirmed, although evidence is mounting that the emails are indeed genuine.
But Russia has also been linked to cyber attacks on European targets, with a history of such breaches leading to Estonia considering a national digital backup.
In September, with rumors swirling that the UK's Government Communications Headquarters (GCHQ) had allegedly thwarted a Russian-backed attack that had targeted every Whitehall server, including the Home Office, Foreign Office and Ministry of Defence, in addition to major TV broadcasters, GCHQ launched a £50m cyber security accelerator.
The next month, UK Defence Secretary Michael Fallon announced an extra investment of up to £265 million to boost the military's cyber defense, supporting the new Cyber Vulnerability Investigations (CVI) program.
He said: "Cyber attack is one of the greatest challenges to our security. It's crucial we use our increasing defense budget to stay ahead and investing in this programme will help us protect against these threats."
The program will work with the £40m Cyber Security Operations Centre (CSOC), also announced this year.