The UK government is considering rationing data centers' access to diesel fuel for backup if the power crisis accelerates in coming months, according to reports.
Government officials have discussed allocating diesel for data center backup generators if the continuing energy crisis leads to power cuts from the National Grid, according to Bloomberg. The government is also considering classifying data centers as essential national infrastructure.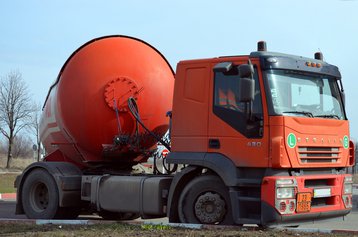 Data centers make up 2.5 percent of the UK's electricity demand, and in recent years have faced increasing opposition from local residents. In West London it was reported that housing building projects were not being allocated power, because data centers had already taken the available capacity.
As well as grid power, data centers need backup, currently nearly always provided by diesel generators. There have been reports of data centers stockpiling diesel for what is expected to be a difficult winter.
"Our members have taken all necessary precautions by filling up their reserves, but we need to see government take necessary measures to ensure a continuous supply in the unlikely event of prolonged blackouts," Matthew Evans, markets director at technology industry group techUK, told Bloomberg.
Data center operators in turn are coming forward with suggestions to progress the idea of using their backup systems to shift demand off the grid at key times, to avoid the need for blackouts. This technology has been possible for some time, but operators have been reluctant to implement it.
Operators have also asked for permission to start up their generators 15 minutes before an expected blackout begins, arguing that this would allow a smoother transition into any blackout.
The topic came up at DCD's Connect London event today, with one delegate commenting that any measures should also include sustainable future such as hydro-treated vegetable oil (HVO), which is a non-fossil fuel based alternative.
"The premise is good, but if it doesn't include sustainable alternatives like HVO it risks locking data center operators into high-carbon backup," said Andrew Higgins, director at Equinix EMEA.