The passenger processing system used in airports across Australia and New Zealand stopped working on Monday morning, following an outage at an unidentified third-party data center in the UK.
The issue with the Society International Telecommunications Aeronautiques (SITA)-run system is believed to have affected airports around the world, but due to the timing of the outage, those in Oceania were the worst hit.
Everybody loves waiting around in airports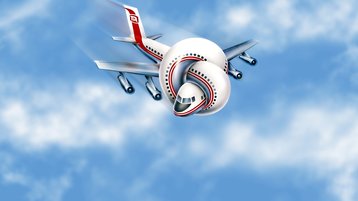 "We experienced a network connectivity issue which resulted in systems provided for border control being disrupted between 21:19 GMT and 00:09 GMT," a SITA spokesperson told The Register.
"This was caused by a major telecom failure in the UK of a top provider to our data center. In response, we implemented an alternative communications link and resumed services."
With staff unable to process passports electronically, airports including those in Brisbane, Melbourne, Sydney and Auckland suffered long passenger processing delays and a noticeable backlog.
"This system is used globally, so the issue affects many other airports as well as Melbourne," a spokesperson told the Australian Daily Telegraph.
Nobody able to check-in at Sydney Airport. Nobody. I've never seen lines this long in an airport.

— Aussie on the Road (@aussieontheroad) May 21, 2017
To deal with the backlog of passengers, the  Australian Border Force deployed extra officers at several airports.
This is not the first time passengers have had to struggle with canceled and delayed flights due to IT outages. This year alone has seen both Delta and United Airlines ground or delay flights after sudden issues with their infrastructure.
Last October, United Airlines delayed 60 flights due to a "systems issue," and in July 2015 the company grounded all its flights around the world due to a faulty router. In September, British Airways saw major issues after a system crash.