Troubled Dubai technology company Pacific Controls could be looking to offload the Middle East's largest data center campus as it struggles to raise cash to restructure 1.4 billion dirhams ($381 million) of debt.
Reuters reports that four sources have confirmed the company is in talks to sell the campus to telecoms company Etisalat.
Controlling debt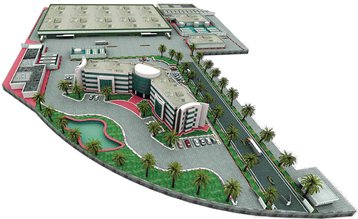 Pacific Controls, which launched in 2000 and sells technology services to local businesses, was hit hard by the economic slowdown in the Emirates, brought on in part by the drastic fall in oil prices.
While Dubai itself does not produce significant quantities of oil, collapsing revenues of surrounding emirates and Gulf States impacted its economy hard, with governments cutting spending and delaying projects across the board.
With payments due Pacific Controls delayed, and short term loans reportedly used to fund long term capital expenditure projects, the company soon found itself in heavy debt. It is believed that it faces legal action from one of its creditors, Emirates NBD, over non-payment on some of that debt.
As part of its effort to tackle this debt, the company is thought to be in talks with Middle Eastern telecoms company Etisalat to offload its Jebel Ali Data Center (JDAC) campus, which was built in 2011 for $85 million.
The Tier III design certified 9.75 acre campus has 60,000 sq ft of raised floor space and capacity for 1,440 racks.