Dedicated wholesale data center provider Khazna Data Centers plans to double its capacity by the end of 2019.
The United Arab Emirates-based company will then operate 31,000 sq m (333,681 sq ft) of total built-up area across its Abu Dhabi and Dubai facilites, of which 7,500 sq m (80,729 sq ft) is IT white space. The upgraded data centers will support more than 24MW of IT load once complete.
Middle East data feast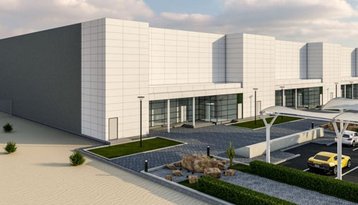 "The growth of Khazna demonstrates the confidence that organizations have in our data center capabilities," Hassan Al Naqbi, CEO of Khazna, said.
"Outsourcing data center capabilities allows companies to focus on their core operations. Our wholesale model provides our customers with the benefits of both renting and owning their data center space. The expansion of our facilities is an indicator that our clients are looking towards long-term growth strategies in the region."
The upgrades and expansion will be handled by the Middle Eastern division of engineering firm Laing O'Rourke. MD Mark Andrews said: "We are delighted to extend our long-term client relationship with Khazna on these prestigious data center projects."
Khazna's Abu Dhabi facility is targeting a power usage effectiveness (PUE) rating of 1.6, and both sites aim for a Pearl 3 rating, per the Abu Dhabi Urban Planning Council's green building code.
The business is majority-owned by Mubadala Investment Company, a state-owned holding company or National Wealth Fund (for those curious, Mubadala also owns the Advanced Technology Investment Company, which in turn wholly owns the semiconductor manufacturing goliath GlobalFoundries).
Khazna's announcement comes just a week after Amazon Web Services revealed plans to open data centers in the region - starting with an edge location in the UAE early next year, and three data centers in Bahrain by early 2019.