Taiwan-based Tyan has become the first hardware vendor to launch a commercially available server based on technology developed by the OpenPOWER Foundation.
The TYAN TN71-BP012 was presented at the OpenPOWER Summit in San Jose, California, alongside the first OpenPOWER-based GPU developer platform, Cirrascale RM4950.
Meanwhile Rackspace revealed a server prototype which combines technology from OpenPOWER, Open Compute and OpenStack, which it plans to incorporate in its own data centers.
"Since our formal launch just over one year ago, the OpenPOWER Foundation has expanded dramatically and enabled the development of a new breed of data center technology products worldwide," said Gordon MacKean, Foundation chair.
"Through our members' individual and collective efforts we are positively disrupting the market, delivering innovations that advance data center technology, expand choice and drive market efficiency."
The alternative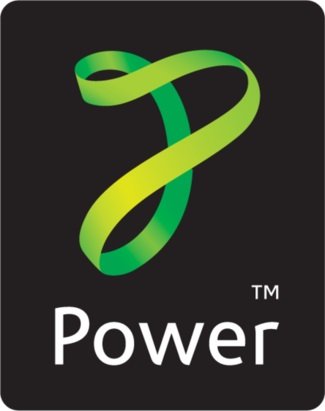 The OpenPOWER Foundation was established last year as an attempt to make IBM's Power architecture more attractive to customers. Power processors are based on Reduced Instruction Set Computing (RISC) design strategy - an alternative to the dominant x86 instruction set backed by Intel.
RISC processors – ARM designs among them - consume less power, require less cooling and are cheaper to make than their x86 counterparts. IBM says its latest POWER8 chips deliver 60 percent better price-performance than silicon produced by the competition, and are especially suitable for analytics workloads.
The Foundation has already attracted more than 100 members including Google, Rackspace, Samsung, Micron, Mellanox and Nvidia. The Chinese government is also very interested in alternatives to x86. Ten of these members arrived to the first OpenPOWER Summit with brand new hardware.
Tian brought its TN71-BP012 server, which follows a successful reference design introduced in 2014. It will be deployed by IBM as part of the SoftLayer public cloud – something the company already talked about last year. These servers are expected to appear on sale in the second quarter of 2015.
Cirrascale has cooperated with Tian and Nvidia on RM4950 – a GPU designed for analytics, machine learning, and scientific computing on the basis of OpenPOWER.
Wistron has worked with IBM to develop a high-performance server codenamed 'Firestone'. Future generations of Firestone will be used in construction of Summit and Sierra, two supercomputers for the US Department of Energy, expected to be considerably faster than Tianhe-2 - currently the world's most powerful computer system.
And later this year, PowerCore and Zoom Netcom will launch the first Chinese OpenPOWER two-socket system called RedPOWER [!].
IBM has also announced the formation of the OpenPOWER Advisory Group, a formal mechanism for engaging with other open development organizations such as the Linux Foundation and the Open Compute Project.
"Collaborating across our open development communities will accelerate and broaden the raw potential of a fully open data center. We have a running start together and look forward to technical collaboration and events to engage our broader community," said Corey Bell, CEO of the Open Compute Project.