The government of British Overseas Territory Turks and Caicos (TCI) has kicked off proceedings to build a national fiber ring that will link with the Arcos-1 subsea cable connecting it to neighboring islands, the US, and South America.
First reported by Capacity Media last week, a tender document has revealed that a consultant is being recruited ahead of the buildout on the islands.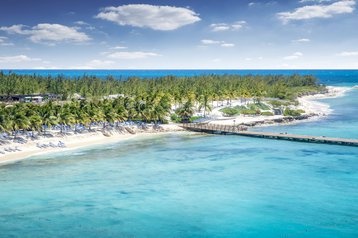 The tender document notes that the selected consultant will look to "identify the optimum routes for the buildout of a fiber link across the main inhabited islands of the TCI ranging from Providenciales (in the west) to Grand Turk (in the east), as well as alternatives, including redundancy and routes for connectivity to/by international fiber links."
Located southeast of the Bahamas and north of the island of Haiti, the only subsea fiber cable connecting the Turks and Caicos is the Arcos-1 subsea cable. Launched in 2001 and spanning 8,600km, this cable connects several Caribbean islands, Central America, and parts of Mexico and the US.
In the tender document, the Turks and Caicos government bemoans capacity issues due to no fiber connectivity to most of the islands, bar the Providenciales.
"While Providenciales has international fiber connectivity, the other islands do not, and are connected via microwave wireless transmission, which is plagued by capacity issues and environmental issues that greatly reduces the service quality of their data and other communication services," said the document.
In the document, the government also warns that "communications supported by this technology is highly susceptible to disruptions from tropical storms, which often causes severe damage to the transmission equipment and supporting infrastructure, such as towers".
The government argues that a national fiber ring linking the main inhabited islands connecting with Arcos-1 will help modernize the country's telecommunications market, while also enhancing economic and social opportunities for the nation.
The Turks and Caicos are made up of 40 islands, although only eight are inhabitable with the country's population of just over 46,000.