Earlier this summer Turkcell, one of the country's largest telecoms operator, unveiled Turkey's largest and Tier III accredited data center near Istanbul in a bid to raise the region's status as a data hub serving not only the domestic markets but also global players such as Google, IBM and Microsoft.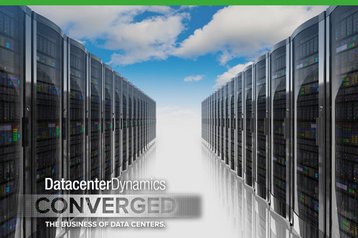 With the increasing digitization, Industry 4.0 and IoT,  domestic companies are embarking a digital transformation journey,  and here the cloud is a key technology enabler. However with rising cybersecurity and data sovereignty challenges, coupled with the need for speed, the Turkish market is increasingly demanding to be served locally via hosted solutions.
"Turkish companies are addressing security challenges by embracing the hybrid cloud model", says Bora Taşer from IBM who will be also speaking at the event.Traditionally the Turkish market has been dominated by hardware which has halted cloud and service platforms, however as cloud technology is maturing, organizations are increasingly migrating certain operations into the cloud. 
"We see very typical 2 Types of pressure being pushed on IT organizations today; one is the "Cost" factor followed by flexibility and elasticity which applies to almost all organizations.The second one is the legal facts these organizations have to adhere to and be compliant with. So IT Organizations today have to consider their regulation-focused and legal constraints while trying to move to a more flexible, elastic and cost-efficient business and operational model. This is where we step into the game by providing Hybrid Enterprise IT and Cloud solutions to address these two major concerns and make us the leader in the Hybrid Cloud domain." Says Bora Taşer, Master Certified Senior Cloud Advisor from IBM.
The event is set to gather leading global industry players such as Schneider Electric, Rittal, Turkcell, HPE, Brocade, Siemens, Intel, KPMG, IBM and many more,  who are  preparing to showcase their latest innovation and discuss global and regional industry trends and challenges in the cloud and data center community this December.
"The Turkish market is at a tipping point from a in-house market to a service provider market from an IT infrastructure perspective. We are excited for this year's event as IT leaders come together to reflect on the year in order to look ahead and see how we can continue delivering innovation, speed and agility to this increasingly digital hungry market in 2017 and beyond", says George Rockett, CEO & Co-Founder at DatacenterDynamics.
DCD is moving to a 'free-to-attend, by invitation' event model for qualified end-user business executives, managers and technical professionals directly engaged with IT, data center and cloud infrastructure. If your company operates its own on/off premise data center(s), or if you are a significant end-user of data center and cloud services and you are involved in technology planning, procurement, implementation, and operations, then you may qualify. Click here to apply.