Turkish telecommunications provider Turkcell has opened a data center in Izmir, western Anatolia.
Thanks to the facility, which spans 14,500 square meters (156,000 sq ft), including 2,400 square meters (25,800 sq ft) of white space, Turkcell says it has emerged as the country's largest data center and cloud service provider. The company also offers mobile networking for consumers and enterprise customers, and digital services like content distribution platforms and application hosting. 
Turkish data in Turkey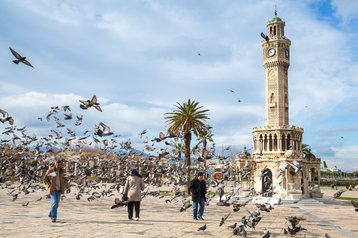 The company's CEO, Kaan Terzioglu, said Turkcell was aiming to build two more data centers within the next two years, in Ankara and Corlu, looking to invest TRY2bn ($426.47m). Following the expansion, the company would have 37,900 square meters (407,950 sq ft) of total floor space across four sites.
Turkcell's first data center, launched two years ago in Gebze, is the country's only Tier III Gold certified facility.
The data center in Izmir will enable Turkcell to store more of its customers' data locally - currently, around 96 percent of data originating in Turkey is stored abroad, according to Terzioglu. 
The chief executive said that to be sucessful in the modern era, Turkey would have "to retain our digital data in our country and turn it into digital services," adding that the Izmir data center and those that follow will help drive "change in this landscape."
Though the company made no mention of this, processing data locally also simplifies compliance with the Turkish Data Protection Act introduced in 2016, designed to harmonize the country's legislation with that of the European Union.
It is not identical to GDPR, but its stipulations with regards to the obtaining of explicit consent to process customer data, as well as the ability to account for the location of any customer data, are in many ways the same as the European counterpart.