The world's largest contract semiconductor manufacturer plans to spend tens of billions to expand.
Taiwan Semiconductor Manufacturing Company (TSMC) will spend as much as $44 billion to increase its manufacturing capacity in 2022, up from $30 billion last year - at the time a company record.
The expansion comes amid a global chip shortage that began with the Covid-19 pandemic, first caused by supply issues, and then exacerbated by record demand.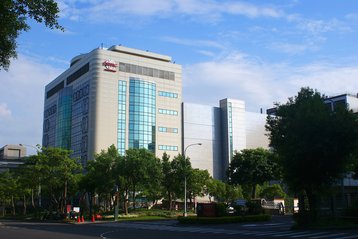 With many working from home, sales of smartphones and personal computers skyrocketed. But analysts have warned that this jump could be temporary, with home workers not needing to upgrade their systems for some years yet.
TSMC admitted that such a slowdown could happen, but said that the sales will be made up by other product categories like cars and factory equipment, which now require more powerful chips. "We observe end-market demand may slow down in terms of units, but silicon content is increasing," the company's CEO CC Wei told the Financial Times.
Chip supply chains are still at risk, too. Earlier this year, Moody's Analytics warned that the Omicron variant of Covid-19 could impact output from Chinese chip fabs, due to the country's zero-Covid policy, which includes aggressive factory shutdowns if the situation requires.
The Chinese manufacturing city Xian was shut down for weeks, impacting Samsung, Powertech, and Micron plants.
It is not expected to be as devastating as previous waves, with the Delta surge impacting factories in Malaysia, Vietnam, Taiwan, Korea, and Japan - all key nodes in the semiconductor supply chain.
"The vast majority of the population in major chip-producing countries worldwide is now vaccinated, compared with far lower numbers during the Delta spike in mid-2021," senior economist Tim Uy said.