President Donald Trump has abolished the Strategy and Policy Forum and the Manufacturing Council after a string of CEO walk outs following his comments on the violence in Charlottesville.
IBM CEO Ginni Rometty, who was on the strategy and policy advisory group, said that the members agreed to disband after realizing the polarizing and politicized nature of the group meant that it no longer served its purpose.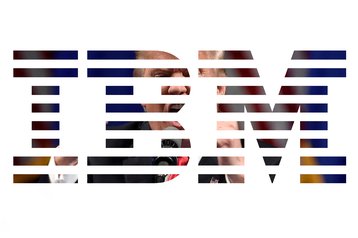 Shut down
"In the past week, we have seen and heard of public events and statements that run counter to our values as a country and a company," Rometty wrote in a memo sent to IBM employees and seen by The Register.
"IBM has long said, and more importantly, demonstrated its commitment to a workplace and a society that is open, inclusive and provides opportunity to all. IBM's commitment to these values remains robust, active and unwavering."
She continued: "We have worked with every U.S. president since Woodrow Wilson. We are determinedly non-partisan – we maintain no political action committee. And we have always believed that dialogue is critical to progress; that is why I joined the President's Forum earlier this year.
"But this group can no longer serve the purpose for which it was formed."
She did, however, add: "IBM will continue to work with all parts of the government for policies that support job growth, vocational education and global trade, as well as fair and informed policies on immigration and taxation."
After the President's original comments on Charlottesville - where white nationalists held a violent rally and one counter-protester died - were seen as not explicitly condemning the far right, several CEOs left Trump's councils - including the head of Intel.
Trump subsequently described members of such groups as the KKK as "criminals and thugs," placating some critics. However, in later comments, the President appeared to walk back his statement and highlighted violence on "both sides."
This led to renewed criticism, and appears to be what ultimately led to the death of these councils.
Originally, Trump tweeted: "For every CEO that drops out of the Manufacturing Council, I have many to take their place. Grandstanders should not have gone on. JOBS!"
But, with CEOs continuing to leave, he changed his mind, tweeting: "Rather than putting pressure on the businesspeople of the Manufacturing Council & Strategy & Policy Forum, I am ending both. Thank you all!"