A new hotel is opening in Trinidad – catering exclusively for data centers.
Caribbean IXP (internet exchange point) is to build Trinidad & Tobago's first ever Tier III carrier-neutral data center. The hotel will feature pools of computing resources, first class hosts and high security for tenants.
The new telecom hotel will cater to the demands of large enterprises in the area, as well as local and national government organizations and IT service providers.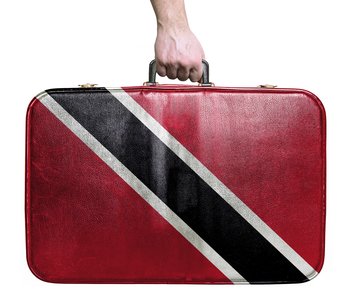 Custom data centers
Caribbean IXP's founder and CEO Dr Girish Pathak said the facility will be a data center hotel since the infrastructure will be subdivided and areas dedicated to separate clients. The company will develop multiple high quality secure, private and custom data centers within the facility, said Pathak.
The venture is backed by an un-named US-based investor with an existing estate of US$2 billion worth of data centers and healthcare facilities around the world.
"More than forty million dollars of local and foreign investment has been planned for this project to develop a state-of-the-art facility that will enable corporations and governments to build out their mission critical datacenter operations," said Pathak.
In addition to co-location Caribbean IXP will offer data center hosting, peering services, cloud services support and business continuity services to companies in Trinidad & Tobago and the South Eastern Caribbean.
Pathak would not name clients, but one is thought to be a Tier One Caribbean  telecom carrier and another a global IT vendor. 
The services will be run by a management team experienced in running Tier III and Tier IV data centers, said Pathak: "They will deliver the regions' newest and most advanced hosting facility.