A data center and office site partly occupied by TPG Telecom is up for sale in Sydney, Australia.
Colliers is offering 30 Ross Street in the Forest Lodge area of the city as available, with interested parties able to submit expressions of interest until October 3.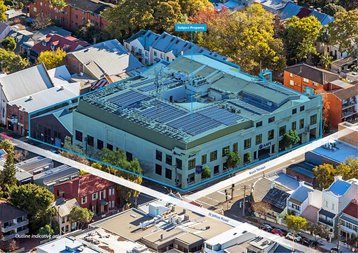 The property is described as an "infrastructure quality asset comprised of a functional data center with additional office space."
Set on 3,655 sqm (39,340 sq ft), the site is partly leased to a TPG Telecom-related entity. Vacant areas in the building are subject to pending 9B education use to potentially have the capacity for 500 students.
The three-story building spans a total of 6,240 sqm (67,170 sq ft) and includes rooftop solar infrastructure. Details of the data center were not shared.
According to the Sydney Morning Herald, the site has a 15-year lease term with a further 10-year option to TPG. The seller has fielded a "high volume of unsolicited interest from investors and residential developers on this specific asset" in recent years, according to Colliers. The asset is expected to sell for around AU$45 million (US$28.7m).
"Given this insatiable appetite they have opted to test the broader market via an on-market expressions of interest," said James Cowan, director of Investment Services at Colliers. "The interest is not surprising considering the rare site envelope, substantial existing improvements, and sensational location. Prospective buyers will have strong regard to the existing use rights, passing income and potential market income, and the underlying E1 Local Centre Zoning."
TPG acquired the site at auction in 2014 for AU$30 million. At the time the property was leased by TPG subsidiary telco AAPT with the lease due to expire in October 2015.
"The site, which is currently leased by the Group for annual rent of some $3.1m, houses a key Group network hub and data center and also provides office accommodation," the telco said at the time.