Japanese conglomerate Toshiba has 10 parties potentially interested in making an offer to buy the company.
In April, Toshiba announced it formed a special committee to 'engage with potential investors and sponsors, and review strategic alternatives' ahead of a potential sale.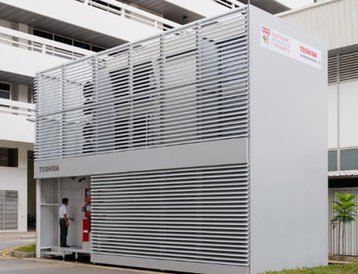 In an announcement this week, it said a total of 10 companies had expressed an interest in submitting bids to buy the company.
The deadline for submitting bids is May 30, after which proposals will be evaluated and discussed ahead of the firm's next AGM, which was originally scheduled for June 25.
Bain Capital, CVC Capital Partners, and KKR & Co. are reportedly interested parties. Toshiba's market cap is currently around $18 billion.
The 146-year-old Japanese conglomerate's offerings include quantum key distribution, semiconductors and storage products, a number of building solutions, as well as energy and robotics offerings.
The company recently halted sales in Russia amid the county's ongoing invasion of Ukraine.
Toshiba had proposed to split itself into three companies – one for the likes of printers and points of sale, one for semiconductors and devices, and one for its power and energy offerings – which was then changed to two units. But both were opposed by shareholders, including major stakeholders Effissimo Capital Management and 3D Investment Partners.
CVC made an acquisition offer for the company in 2021, before pulling out of the deal in April that year.