Hosting company TierPoint has put down $575 million in cash to buy Windstream's data center arm, ending the Arkansas-based telco's ambitious building campaign. 
Windstream had been building a data center business, but in August put it on the market. The new deal gives TierPoint access to Windstream's telecoms customers, while Windstream concentrates on its core business of telecoms and other cloud services. Windstream has 14 data centers amounting to approximately 179,000 squre feet (17,000 sq m), and the acquisition takes TierPoint to 500,000 sq ft.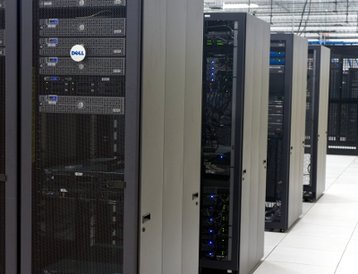 Building and buying
Windstream had been aggressively building data centers with partners, including one built by Server Farm Realty in Charlotte and a Compass-built site in Nashville, aiming for a synergy with its telecoms business.
Meanwhile, TierPoint, has been buying up data center providers, including Florida-based CXP in July, and Xand in 2014. Adding Windstream's data center business now gets TierPoint into new markets, including Raleigh and Charlotte, North Carolina; Chicago; Little Rock, Arkansas; and Nashville, Tennessee, according to the St Louis Post-Dispatch. 
"We expect the divested data center business to continue its significant growth under the leadership of TierPoint, and we look forward to partnering closely with them to provide advanced data center services to our enterprise customers," said a statement from Windstream CEO Tony Thomas.
 TierPoint spokesman said in an email that Windstream's "employees and expertise" were "equally as important" as the deal's new markets and data centers.
"We're pleased to enter into a long-term strategic partnership with Windstream, allowing both companies to leverage the expertise and respective strengths of our organizations," said TierPoint CEO Jerry Kent.