Cloud, colocation and managed IT services provider TierPoint is planning a second data center in Baltimore, soon after it expanded an existing location in the city.
The new building will be constructed in the BWI Technology Park, adjacent to the Baltimore-Washington International Airport, covering 35,000 sq ft (3,250 sq m) including 23,000 sq ft (2,140 sq m) of technical space. It will feature additional on-premises infrastructure support, dedicated office space and shared workspace for customers. The power supply to the site is fully redundant and features a surplus backup generator.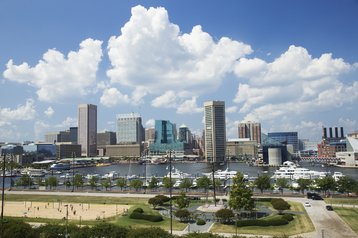 Growth in tiers
Founded in 2010 as Cequel before acquiring TierPoint and assuming its name two years later, the company now runs 40 data centers in 20 markets across the United States. 
Last year it launched a facility in Oklahoma, the state's largest commercial data center to date. In early 2017, TierPoint broke ground on a second data center in Tulsa and began expanding its New York facility.
But most of the company's growth comes from acquisitions, and in the past seven years it has bought Colo4, Perimeter Technology Center, Adhost Internet Advertising, Xand, CxP, Altered Scale, Windstream, and Cosentry, among others. 
"The new data center allows us to respond to growing demand in the Baltimore/Washington DC region, including from the rapidly growing number of information and cybersecurity firms in the BWI corridor," said Jim Weller, VP and general manager at TierPoint.
"In addition to the robust power and dense fiber optic connectivity available in the area, the location is easily accessible for current and future customers."