Colocation and managed IT provider TierPoint is set to spend over $20 million on the first phase of its data center in Allen, North Texas.
Work on the 16,000 sq ft (1,486 sq m) is set to start immediately, with plans for the facility to be operational by next spring. TierPoint has teamed up with data center builders Compass Data Centers to construct the building, which is designed to eventually grow to 90,000 sq ft (8,361 sq m) and is located alongside an existing Cisco facility.
Texan demand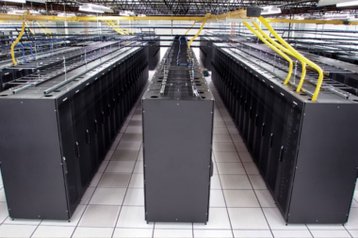 "We see companies moving northward in the Dallas markets, organizations want to be close to their data," TierPoint regional VP Chris Parsons told The Dallas Morning News.
"That's why we made the decision to build the next facility up in Allen."
The company already has one Dallas facility in Irving Boulevard, with Parsons saying: "Our data center is filling up here in Dallas. We are seeing more demand for service in this market."
Dan Bowman, exec director of  Allen's Economic Development Corp said: "It's a large investment for Allen and just the first phase. We are glad to get this kind of development." 
The new data center will be TierPoint's 40th, across 18 US states. The colocation company's footprint has expanded dramatically off the back of several acquisitions, including Xand in 2014, Windstream in 2015, and both AlteredScale and Cosentry earlier this year.
TierPoint is spending $46 million this year to expand its facilities in in Baltimore, Massachusetts, Milwaukee, Oklahoma City and Pennsylvania. Its Oklahoma data center is the state's largest.