TierPoint is increasing the capacity of its Hawthorne campus, which serves the New York area and the Northeast region . 
The site will be expanded by nearly three-quarters of its current size, adding 38,000 sq ft (3,500 sq m) of raised floor area to a site which currently has 52,000 sq ft (4,800 sq m). The first part of this expansion, around 13,500 sq ft (1,250 sq m) should be ready for customers this November.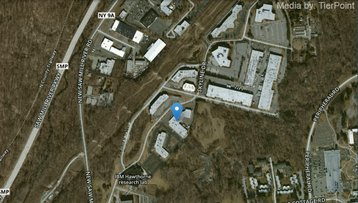 Keep on growing 
This is the third time the site has been expanded since it was opened, says TierPoint. The site was previously owned by Xand, which was acquired by TierPoint in 2014.
As well as the data center, the site includes a 70,000 sq ft (6,500 sq m) business continuity center.
"This expansion will further enhance our ability to meet growing demand, especially for customers in the financial industry who count on ultra-low latency network connectivity to midtown and lower Manhattan," said John Vernazza, TierPoint regional vice president. "Because of its location outside New York City's 12-mile blast zone and the 500-year flood zone, the Hawthorne facility is well-positioned to deliver disaster recovery solutions, including business continuity workspace."
The facility meets the HIPAA, PCI-DSS, GLBA and SOC 2 Type II standards, and also holds EU-US Privacy Shield certification and ITAR registration. Clients in Hawthorne include Hudson River HealthCare (HRHCare), 
The company we now know as TierPoint has a history of expansion. Founded in 2010, Cequel "performed a vast variety of acquisitions throughout its history," according to datacenterHawk.  Cequel bought TierPoint in 2012, and adopted its name. Other acquisitions have included Colo4, Perimeter Technology Center, Adhost Internet Advertising, Baltimore Technology Park, Philadelphia Technology Park, Xand, CxP Data Centers, Altered Scale, Windstream Hosted Solutions, and, most recently, Cosentry in Q1 2016.