TierPoint is to spend $20 million on expanding its Franklin data center, more than doubling the facility to 53,000 square feet (4,924 sq m).
The company picked up the data center last year as part of its $575 million Windstream Hosted Solutions acquisition, and is turning to Compass Data Centers to help with the upgrade.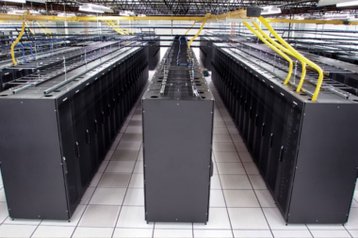 On point
The expansion will bring the site's raised floor space up to approximately 26,000 sq ft (2,415 sq m), with 2.4MW of power.
"Based on prior experience with similar projects of this scale, we estimate that more than 200 construction-related jobs will be required during the time the expanded facility is being built," a spokesperson for the company told The Tennessean. It also expects to add to the existing 12 permanent employees.
The company said that it has already pre-sold 20 percent of the space that will be added with the expansion. 
"As Nashville's leading provider of cloud, colocation and managed services, we're providing new and current customers more expansion and backup capabilities — even as we continue adding clients to our current facility," Bradley Markum, TierPoint's Nashville regional VP, said.
Matt Largen, CEO of countywide economic development organization Williamson Inc, added: "This expansion provides more opportunities for our existing companies and relocating companies to the area."
In addition to its acquisition of Windstream's data center arm, TierPoint has grown off the back of several other purchases, including Xand in 2014, and AlteredScale and Cosentry last year.