Data center provider TierPoint plans to partner with developer Compass Datacenters to expand its North Carolina facility in the Research Triangle Park (RTP) campus.
The Uptime Tier III certified data center currently spans 22,000 square feet (2,000 sq m) with 10,000 square foot (930 sq m) of raised floor space. The $20 million expansion will add another 24,000 square feet (2,200 sq m) of raised floor space, and 9,000 square feet (840 sq m) of office and support space.
RTP is the largest research park in the United States, home to data centers from companies like NetApp and Rmsource; and offices for companies like IBM, Cisco and a dwindling contingent of Lenovo employees.
Tiering up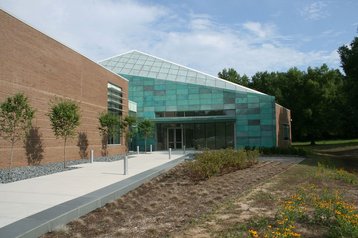 "Expanding our world-class RTP data center allows us to respond to the significant demand we've seen for colocation and cloud solutions in this region," TierPoint's EVP of data center operations, Keith Markley, said.
Compass Datacenters' CEO Chris Crosby added: "We're excited to continue building on our TierPoint partnership. The RTP expansion is a textbook example of two companies working together, in real time, to address today's market realities. This project will provide a future-proof, state-of-the-art facility and flexible growth options for TierPoint customers."
The companies previously worked together on expanding TierPoint's data center in Nashville, Tennessee.
TierPoint is thought to be seeking up to $500m to build out its presence in markets like Kansas, Nebraska, Missouri and Oklahoma, which are not near traditional Internet hubs.