American hosting company TierPoint is planning to build a second data center near Tulsa, Oklahoma, in partnership with Compass Datacenters. Located in Broken Arrow, this will be TierPoint's fourth facility in the state.
The $20 million project will span 30,000 square feet (2,787 sq m) of total space and 16,000 square feet (1,486 sq m) of raised floor space.
On point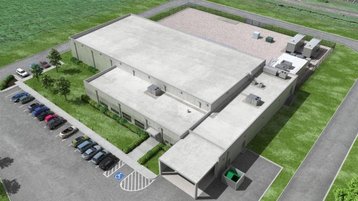 "Access to reasonably priced land and electrical power have made Oklahoma one of the nation's most inviting data center locations," TierPoint VP and GM Todd Currie said.
"We've seen growing interest in enterprise-class IT solutions in both Tulsa and Oklahoma City, including cloud, colocation, disaster recovery, security and other managed services."
TierPoint currently operates a 37,000 square feet (3,437 sq m) data center in Tulsa's Brady district.
Early last year the company opened Oklahoma's largest commercial data center on its Oklahoma City campus. The 69,000 square feet (6,400 sq m) site has some 34,000 square feet (3,200 sq m) of raised floor space, as well as support and office space.
But the company's most effective way of growing has been through acquisitions.
Founded in 2010, Cequel "performed a vast variety of acquisitions throughout its history," according to datacenterHawk. The company bought TierPoint in 2012, and adopted its name.
Other acquisitions have included Colo4, Perimeter Technology Center, Adhost Internet Advertising, Baltimore Technology Park, Philadelphia Technology Park, Xand, CxP Data Centers, Altered Scale, Windstream Hosted Solutions, and Cosentry in early 2016.