The Thurgood Marshall Federal Judiciary Building plans to renovate its in-house data center, reducing the size of the facility as it outsources to private sites.
Located at One Columbus Circle NE in Washington DC, TMFJB supports the work of the United States Courts, including the Administrative Office of the United States Courts, the Federal Judicial Center, the United States Sentencing Commission, and the Office of the Clerk of the Judicial Panel on Multidistrict Litigation.
Tear it down and start again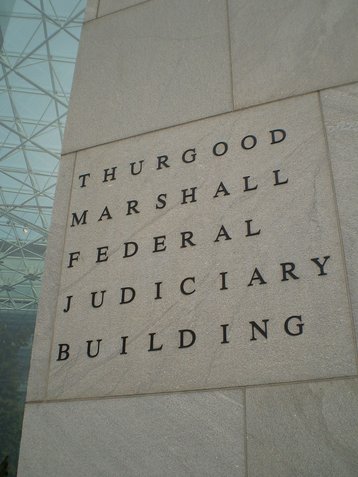 In a request for proposals post, the Architect of the Capitol agency notes that "the current TMFJB Judicial Data Center infrastructure is nearing the end of its life cycle for the major components, which was designed prior to the building's occupancy in 1992. With IT equipment reducing in size and production equipment moving out of the building to private data center farms the JDC will only house core infrastructure and lab equipment in the future.
"The existing data center has an 18" high raised access floor and drop in ceiling. The successful bidder will provide construction services to provide a phased upgrade of the existing TMFJB Data Center Space located on the concourse level."
The winning contractor will be expected to demolish the existing data center, as well as existing mechanical systems and lighting fixtures.
After constructing a new one during night shifts, server migrations will be completed over weekends.
A pre-proposal conference was set to be held on April 10, but due to Covid-19 was postponed to April 13 and shifted to a virtual event.
Responses are currently due May 29.