The University of South Dakota has acquired a high performance computing cluster built by Advanced Clustering Technologies.
Named 'Lawrence' after Nobel Laureate and university alumnus E. O. Lawrence, the cluster has a peak theoretical performance of more than 60 TFLOPS.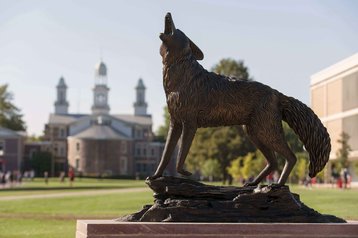 Made possible with grants
"Lawrence makes it possible for us to accelerate scientific progress while reducing the time to discovery," Doug Jennewein, the university's director of research computing, said.
"University researchers will be able to achieve scientific results not previously possible, and our students and faculty will become more engaged in computationally assisted research."
The purchase was funded with a $504,000 grant from the National Science Foundation and a $200,000 grant from the South Dakota Board of Regents. The HPC system will support 12 STEM projects across several departments at three institutions in both North and South Dakota.
Research areas highlighted by the university include high energy physics, the human brain, renewable energy, and materials science.
"Our new cluster will help researchers answer big questions such as the nature of dark matter, and the links between the human brain and human behavior," Jennewein said.