Amazon is once again set to clash with the people opposing its plan to build a €1 billion data center campus in Mulhuddart, north Dublin.
According to The Times, the latest meeting between the company and its opponents has been set for 26 September at An Bord Pleanála - the independent body that rules on appeals from planning decisions made by local authorities in Ireland.
Amazon says the project would bring jobs and investment into the area, but local residents Allan Daly and David Hughes caim it would use too much electricity, threatening the region's overall power supply.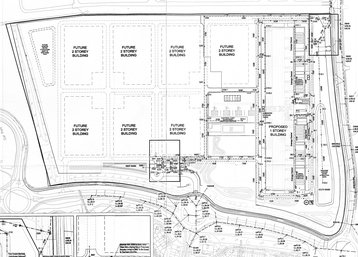 Opposition
Amazon plans to build up to eight data centers on the site in Dublin as part of "Project G" - its most ambitious project ever undertaken in Ireland. Construction was expected to commence this year and take approximately 18 months to complete, employing about 400 workers at its peak.
However in April, Allan Daly, an engineer from Athenry, voiced concerns over the hyperscaler's environmental impact.
Daly stated that the facility's non-disclosed energy requirements could be at odds with the country's available green energy. He questioned whether the country's renewable energy infrastructure would be able to provide enough power to the planned facilities.
Amazon has since disclosed the power requirements, stating that the development would use up to 35MW. John Spain, planning consultant for Amazon, pointed out that there had been no objections from local residents, businesses, landowners or politicians, and asked the appeals board to grant planning permission as soon as practical.
According to The Times, the intervention of the two appellants has already delayed the project by at least five months.