Micron will sell its Lehi, Utah, fab to Texas Instruments for $900 million in cash.
The company put the facility up for sale in March, ceasing production of 3D XPoint memory due to low sales.
It also hopes to raise another $600m from the sale of specialist tools and other unspecified assets. Remaining equipment will be sent to other Micron sites.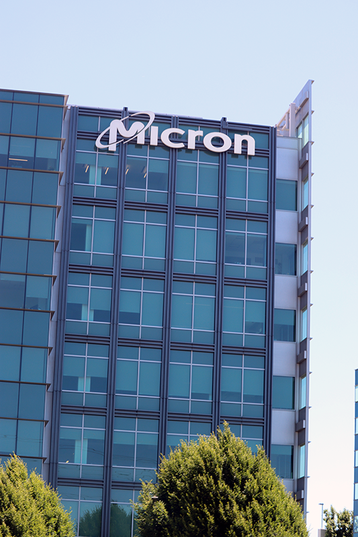 The facility was launched as part of a joint venture between Micron and Intel in 2015, where the two companies announced plans to pioneer 3D XPoint, a memory technology they claimed was 1,000 times faster than NAND.
Intel developed a line of Optane SSDs and persistent memory DIMMs based on the technology, which saw some uptake in the data center market, but was a complete failure in the consumer space with the company ceasing production this January. Its remaining data center orders were not enough to keep the fab fully operating.
Intel left the partnership in 2018, with Micron buying out its shares in the fab the next year.
But Micron, which announced the QuantX brand for 3D XPoint products back in 2016, never shipped anything under that line. It released the X100 high-end enterprise SSD, but only in small numbers.
That left a 2 million square foot (185,000 sq m) fab that Micron was not using beyond a small Intel contract, and was just burning money - costing it $400m this year alone. Now, Texas Instruments plans to take the facility over, to develop different 300mm analog and logic products.
The sale is expected to close by the end of the year, with Texas Instruments planning to offer jobs to those currently employed at the site.
It is unclear how Intel plans to manufacture the 3D XPoint memory products it still sells.