The National Science Foundation (NSF) has awarded $60 million to the Texas Advanced Computing Center (TACC) at The University of Texas at Austin to deploy a new high performance computing (HPC) system.
Frontera - Spanish for frontier - will be the fastest supercomputer at a US university when it begins operation in summer 2019. Were it to have been completed today, Frontera would be the fifth most powerful system in the world, and the third fastest in the US.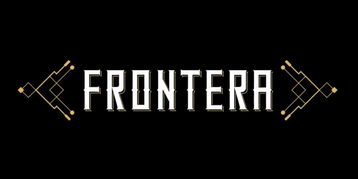 Computation for the Endless Frontier
The primary system will be provided by Dell EMC, with 39 petaflops (double precision) of Intel Xeon Scalable processors, and 11 petaflops (single precision) of Nvidia GPUs. Data Direct Networks will provide the primary storage system, while Mellanox will provide the high-performance interconnect.
CoolIT Systems will cool the primary compute racks, consisting of roughly 8,000 dual-socket Xeon nodes, while GRC (previously Green Revolution Cooling)'s oil immersion system will be used to cool the GPU subsystem. Amazon, Google and Microsoft will also "have roles in the project," according to TACC.
"Supercomputers - like telescopes for astronomy or particle accelerators for physics - are essential research instruments that are needed to answer questions that can't be explored in the lab or in the field," Dan Stanzione, TACC executive director, said.
"Our previous systems have enabled major discoveries, from the confirmation of gravitational wave detections by the Laser Interferometer Gravitational-wave Observatory to the development of artificial-intelligence-enabled tumor detection systems. Frontera will help science and engineering advance even further."
NSF director France Córdova added: "For over three decades, NSF has been a leader in providing the computing resources our nation's researchers need to accelerate innovation.
"Keeping the U.S. at the forefront of advanced computing capabilities and providing researchers across the country access to those resources are key elements in maintaining our status as a global leader in research and education. This award is an investment in the entire US research ecosystem that will enable leap-ahead discoveries."
The system will be deployed in TACC's data center, consuming 6MW of power at peak. It is expected to source 30 percent of its energy from renewable sources. Frontera is planned to run for five years, during which time TACC will work on 'Phase 2,' a system with ten times the performance.
The machine will be used for various scientific workloads, including global climate modeling, improved hurricane forecasting and analyzing particle collisions from the Large Hadron Collider.
CERN's LHC is set to undergo a major upgrade, requiring substantial new data center investments - a subject that was the topic of our August/September magazine, out today.