African data center operator Teraco is set to expand its facilities in Cape Town, South Africa, as its international customer base continues to grow.
The company states that since it was founded in 2008, it has doubled its capacity annually to reach current power provision of 50MW. Once Teraco's Cape Town data center is complete, it will be five times the size of the original blueprint drawn up in 2009.
Africa's hotbed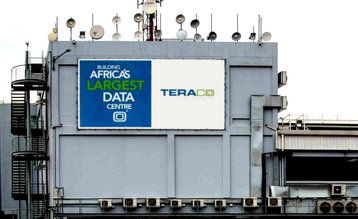 The expansion, Teraco states, is a response to growing international interest in the South African market, precipitated by the development of cloud computing.
Lek van Wyx, the company's CEO, told BusinessTech that "the potential for local growth is immense. The African market grew an estimated 15.8% in 2017, with South Africa being one of the top growth locations."
He added that "the country is well positioned geographically to service the needs of sub-Saharan Africa and on a colocation basis, as it is larger than the next 20 African markets combined."
Founded in 2008 after the country's telecoms market was deregulated under Thabo Mbeki's government, Teraco has worked its way up to operating almost half of South Africa's total data center capacity.
Last year, it secured a $90m loan from Barclays Africa Group to expand its facility in Isando, 20km east of Johannesburg, and to build its fourth hyperscale facility in the neighboring district of Bredell, which came online late last year.
In addition to the Cape Town facility, the company is planning the expansion of its site in Durban, currently the smallest of its regional data centers.