Teraco has acquired the Great Westerford building in Cape Town, South Africa.
The Digital Realty-owned company this week announced it has bought the building, which houses its 5MW CT1 data center, from Ingenuity Property Investments.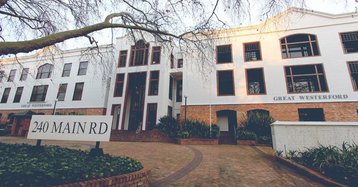 The building, located in Rondebosch, includes 30,000 sqm (322,900 sq ft) of office space. Terms of the deal were not included.
"We're extremely honored to be the next custodian of this iconic building," said Jan Hnizdo, CEO at Teraco. "We see Great Westerford as the home for technology, professional services, telecommunications, and financial services firms looking for the convenience of being located in the heart of Cape Town's southern suburbs, close to transport nodes, shopping centers, and excellent schools while enjoying access to Teraco's global digital reach."
Teraco said that it now owns the building that houses the 2,600 sqm (28,000 sq ft) CT1, the company has full ownership of all its facilities and the underlying land in its portfolio. The company has been in Greater Westerford since around 2009.
"The sale of this prime property was done to provide capital for our large development pipeline. Our close relationship with Teraco, one of many good years standing, afforded us the opportunity to identify the appropriate buyer of this unique asset. We are confident Teraco will take this building into the digital future, providing a home for the many fine tenants it already has," said Arnold Maresky, CEO at Ingenuity.
Great Westerford was the scene of a fire in 2015. A blaze broke out around 9.30 am on March 5 but was contained to the third floor and the roof. Teraco's data center was able to stay in operation via backup power. Hetzner also operated in the building around that time and said it was an electrical fire.