Chinese Internet giant Tencent has completed a major migration project, moving a number of its consumer-facing applications onto its own cloud.
As reported in the Reg and in a series of cutesy images posted by Tencent to the QQ social network, the company has moved 50 million cores to its cloud, saving $446 million to date.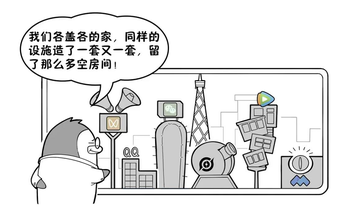 Applications moved over include WhatsApp rival WeChat, social network qq.com, games including Honour of Kings, and YouTube-like Tencent Video.
Each service had tens or hundreds of millions of users, and the company reportedly had excess capacity across each service to deal with peak demands. In order to reduce waste, the company has been moving those applications to its own cloud.
The Reg suggests Tencent has been working on a migration project since 2018. The cloud company said the move has seen savings of more than $446 million to date, with additional efficiency savings due to the design of Tencent's servers. The QQ post mentions a 50 percent utilization rate for the new infrastructure, claims bandwidth has increased 7.6 times and suggests DDOS protection has been greatly enhanced.
Many other hyperscale cloud companies are on journeys to 'eat their own dogfood' and migrate legacy services to their own clouds. Google offers its own public cloud platform, but many of the company's key services – such as its search engine and YouTube – are still hosted on internal infrastructure separate from GCP. Last year the company announced plans to migrate parts of YouTube to GCP. Some services, including Google Workspace (formerly G Suite), Waze, and DeepMind all use Google Cloud infrastructure
Microsoft has been making a public effort to migrate all of its services to Azure for a number of years; almost all of its all first-party services, including Office 365, Teams, SharePoint, Xbox Live, and Bing now services run on Azure.
In January 2021, Azure CTO Mark Russinovich said Mailbox storage for Exchange Online and Outlook.com were also in the process of moving to standard Azure infrastructure. The company also made efforts to move Minecraft's creator Mojang off AWS infrastructure and into Azure, and in 2019 Microsoft announced it had begun the multi-year process of moving LinkedIn onto Azure.
AWS was developed as a way for Amazon employees to better access Amazon's internal compute resources, and so building cloud-native on its own infrastructure has long been a part of the wider company's DNA. The company has made case studies out of how the likes of Prime and Twitch utilize AWS infrastructure. However, the company did publicly note in 2019 how it was finally able to completely migrate away from Oracle database technology, something CEO Larry Ellison used to often make reference to during keynotes.