Temasek Holdings is considering a sale of its data center unit 1-Net, Bloomberg reports, citing people with knowledge of the matter.
The Singaporean government-owned company is currently inviting suitors to submit non-binding bids for the business, which is pegged at around $200 million. One of the sources said that the sale could take place next year.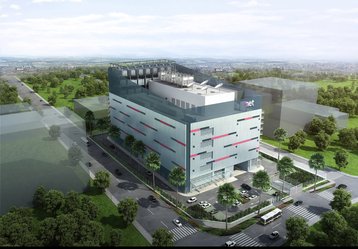 State sell off
1-Net is a part of Temasek's Mediacorp division, which has yet to make a decision over the sale. As a whole, Mediacorp - Singapore's largest broadcaster - saw profits of S$36 million ($25 million) in the financial year ending March 2016.
Of note is 1-Net's North facility, the first in Singapore to be Uptime Institute Tier III certified for both design and the constructed facility. Earlier this year, DCD's SEA correspondent Paul Mah toured the facility, which has a data center space of nearly 90,000 sq ft.
Temasek also owns Singapore Technologies Telemedia, which in turn owns STT Communications, which in May agreed to buy Tata Communications' data center business in India and Singapore. On top of that, ST Telemedia has a 49 percent stake of UK data center provider Virtus, and acquired a stake in the MediaHub data center in Singapore via its subsidiary STT GDC. None of these data centers would be a part of any 1-Net sale.
Should 1-Net be sold, it would only be the latest in a series of sales and consolidations in the data center industry, with CenturyLink selling its data centers for $2.3bn, Rackspace being bought for $4.3bn and Verizon and Vantage Data Centers potentially next to sell off facilites.