Singapore's Temasek Holdings is reportedly seeking to acquire NextDC, an Australian colocation and cloud provider which recently received the country's first Uptime Tier IV  constructed facility certification for a data center in Brisbane.
First reported on The Australian, the interest was attributed to a consolidation of the state investor's data center interests, especially in the cities of Sydney and Melbourne. Australia has seen growing demand for data centers in recent years, with one of the key driving factors attributed to the rise of hyperscale public cloud providers.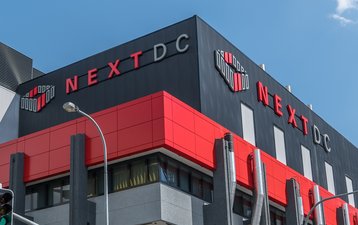 Everybody wants them
Australia now accounts for 5 percent of the world's hyperscale data center footprint, according to Synergy Research. Major cloud providers including Amazon Web Services (AWS), Microsoft, IBM, Google, Oracle and Alibaba all have infrastructure in the country.
Temasek's current portfolio includes ST Telemedia, of which ST Telemedia Global Data Centres (STT GDC) is a wholly-owned subsidiary. As we reported last year, STT GDC has quickly emerged as a leading data center provider since 2014. It now has six facilities in Singapore alone, and stakes in 50 more across Asia and Europe under well-known brand names such as GDS Services in China and Virtus in the UK.
NextDC has seen a fair bit of news coverage of late, around the Asia Pacific Data Centre (APDC) real estate investment trust which NextDC spun off some years ago to fund its physical expansion. NextDC – which still holds 29 percent of the trust - was outbid by major shareholder 360 Capital in a highly public and acrimonious tug of war.
Three of the data centers operated by the trust, which are based in Perth, Melbourne and Sydney, continue to be operated by NextDC.